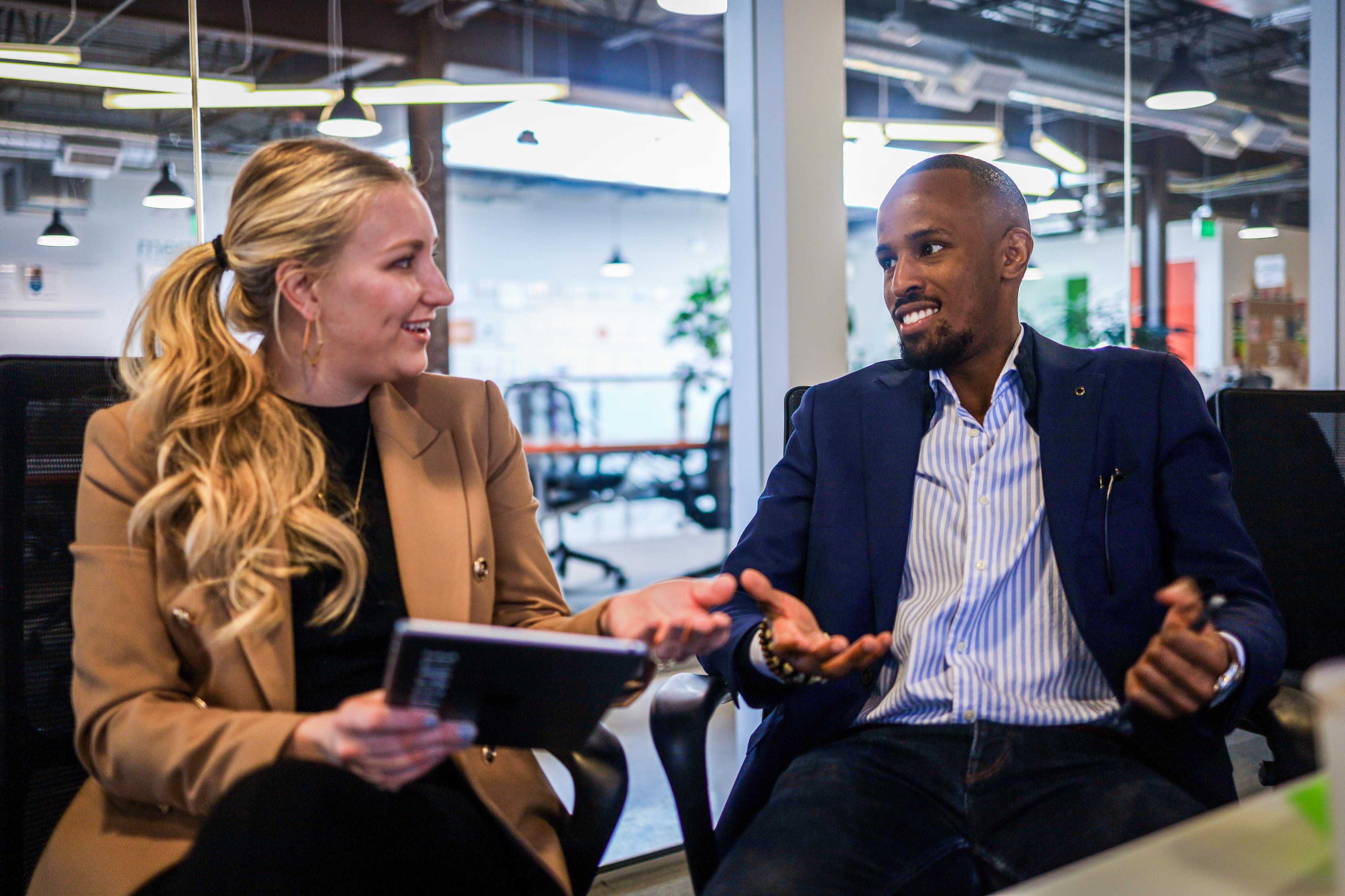 Jobseeker. How can we help?
Anyone who's ever searched for a job would say that it's one of the hardest things they've done.  From finding suitable vacancies, completing applications good enough to secure an interview, to performing well in front of prospective employers and getting that job!
SkillsHouse can support you in lots of ways. See the information below and get in touch if you think we can help.
Contact Us
Testimonials
I wanted to extend my heartfelt thanks for the career support meeting we had today at Britannia House. It was truly a pleasure to meet you, and I found our meeting both friendly and incredibly informative.Our discussion about identifying the skills I'd like to develop and exploring various study and work options was immensely helpful. I appreciate the time you took to delve into specific career areas open to me and to discuss current and future job opportunities.

I cannot express how much I appreciate the help and time the SkillsHouse adviser has spent with me today to help complete an application form and lengthy personal statement in addition to my CV. If it wasn't for her help, I would not have been able to complete this application by myself.I am so grateful for all her help, patience and understanding and really appreciate everything she has done for me in helping me apply for my ideal job as a teaching assistant.
Featured Vacancies
See some of our latest job vacancies here.  This is just a small selection, click the button to see more.
View all vacancies
Training Courses
If you need help to find a training course, either to help with your job prospects or to develop your skills, please get in touch.  We can point you in the right direction, and also advertise some courses here.
View all courses
Digital Skills Bootcamp: Digital Marketing

Digital Workshop

Learn the fundamentals of digital marketing from understanding underpinning theories and concepts of marketing practice to applying the most appropriate tools to marketing campaigns, how to utilise common digital marketing platforms to achieve business goals in marketing and learning how to utilise Google Analytics. You will also explore customer engagement and market segmentation as well as the role of customer relationships in digital marketing and implement digital and social media strategies.

Digital Skills Bootcamp: Search Engine Optimisation Course

Digital Workshop

Learn the fundamentals of SEO from search engine basics to keywords, website performance, on-page and off-page SEO as well as metrics and wider strategies. You will also gain an introduction to techniques for video and media content. Throughout this short course, you will build a portfolio and gain SEO practical skills to help you with future projects.

Digital Skills Bootcamp for the Unemployed

Digital Workshop

Learn the fundamentals of the modern-day office and the fundamentals of MS Office packages. You will also gain an understanding of how to effectively use copywriting for effective communication and the basics of graphic design and branding as well as the importance of personal branding and employability.

Employment Matters

Employability Workshop

Are you an Autistic person or a person with a Learning Disability who would like a job? Employment Matters is a Bradford Supported Employment Scheme specifically for Autistic People and people with a Learning Disability needing support to find a job.